Join us for our end of year gathering in Washington, CT.
To purchase tickets or to make an end-of-year donation, please click here.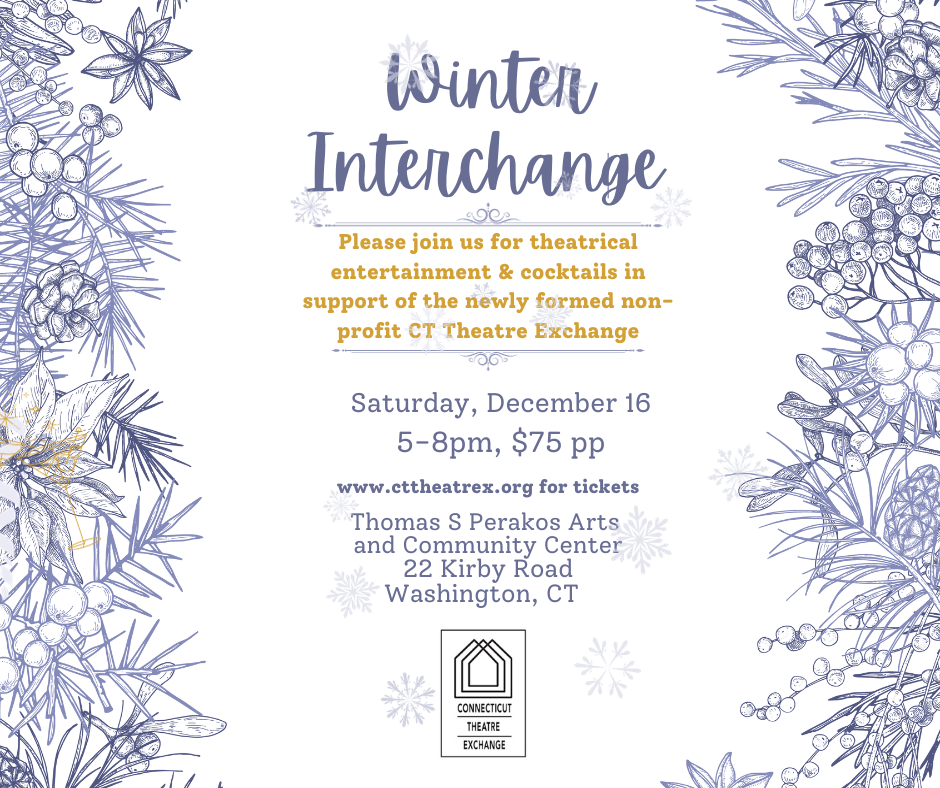 Help Us Thrive!
Excellent Reasons to Donate to Connecticut Theatre Exchange
We want to help artists achieve their goals of developing their new piece, writing their new play, training in a new skill to further their artistry and employability, and deepening their artistic exploration
We want to give scholarships to artists that need it or who have not had opportunity
We want to help the artist parent/caregiver, minimizing the "either/or" situation that often forces artists to step away from their artistic pursuits when family responsibilities surface
We want to help the burgeoning theatre company launch their ambitious idea
We want to afford to continue to offer this programming, reasonably off-setting costs and valuing our time as producers and organizers
We also need STUFF!
. . . a great way to get rid of your used but valuable items.
Small window air conditioners
Fans
Pillows
Twin Sheet Sets
Blankets
Bath towels
Bug Spray
Sunscreen
Coffee makers
Food donations:

Coffee
Coffee filters
Creamers (dairy and non-dairy)
Sweeteners
Non-perishable snacks
And we are very open to suggestions!
Email Kent at kentburnham4@gmail.com or Tracy at tracylizmiler@gmail.com